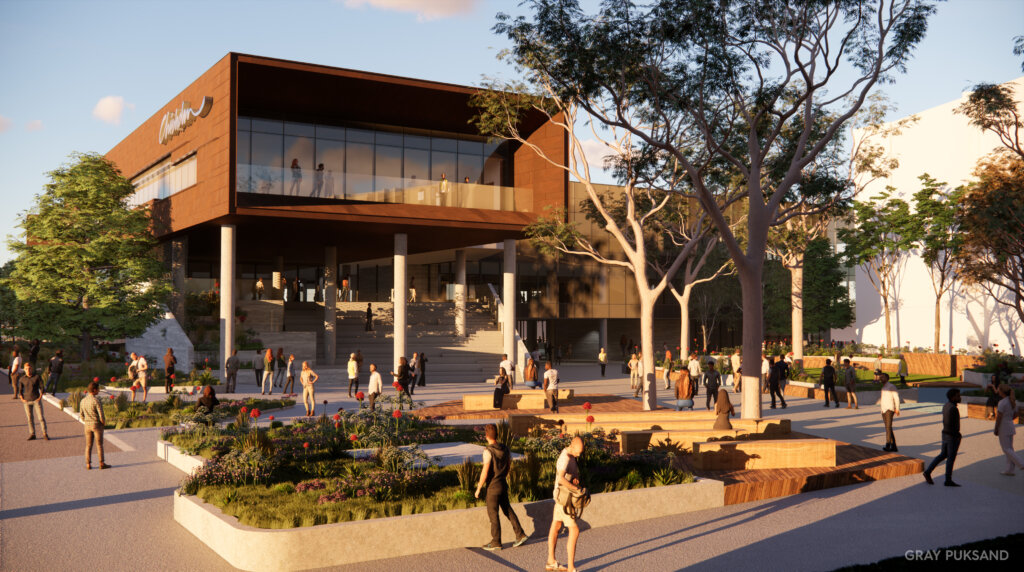 We're proud to announce we are underway with briefing and design of the next stage of Chisholm Institute's Frankston campus redevelopment.
This substantial new $67.6m multi-level teaching and learning facility complements the $85 million Frankston Learning and Innovation Precinct completed in 2019, introducing new learning spaces responsive to growing industry needs. In addition to becoming a major student hub on the Frankston Campus, learning environments will support Community Services, VCAL/VCE and Foundation College courses, along with studios and specialist spaces for Art and Design and Cyber Security. The student and staff experience has been a key design driver throughout the briefing and planning process, with our design team focused on creating integrated formal, informal, social and activity spaces which promote a sense of community, belonging, wellbeing and student engagement.
"The Stage 2 phase of the Frankston campus redevelopment will significantly improve campus life and provide a greater sense of community for Chisholm students," Chisholm Director and CEO Stephen Varty.