The world's population is ageing. Australia's population alone is projected to have 8.8 million older people by 2057, which represents 22 per cent of our population.
As life expectancy continues to improve, so does the need for innovation in the aged care industry.
A rapidly ageing population presents a unique set of both economic and social challenges to the development industry.
Raising questions like: what is the best way to care for our older generations, and how can we create environments that help them make the most out of this life stage?
The answers create an opportunity for the property development and design sectors to disrupt the traditional model of aged care, or to repurpose their existing assets to accommodate change.
Commercial investors and property developers are recognising the need to create more space for aged care and senior lifestyle accommodation.
The federal government is also shifting the budget model to cater for this changing lifestyle with a $320 million general subsidy boost in 2018-19 and 13,500 new residential aged care places across Australia.
This shift at a federal budget level is showing the industry that they should be prioritising innovative residential aged care and home care services, with the budget providing over $724 million over five years from 2018-19 for improvements to projects in this niche.
Older generations aren't just growing in number, they are also experiencing a strong shift in their needs and aspirations, which are already beginning to change what type of projects are delivered.
Older people are more energetic, more expert, and are enjoying good physical health for longer and paying more attention to their mental wellbeing.
As a result, we have been forced to re-evaluate what it means to grow old and how we expect to assist people who are transitioning to old age. This reform extends beyond accommodation and care, into policies on health and welfare that are designed to ease the burden of a rapidly ageing population on our care systems.
Savvy developers are quickly recognising that the model of creating a home first, with an aged care overlay will work to satisfy the higher expectations of the ageing population.
The traditional model of aged care is being disrupted to cater for these new lifestyles and to support the generations new focus on purposeful activity and vibrancy, instead of their low expectations of what was traditionally accepted in their older years.
This disruption has been occurring around the world, with four notable examples of ingenuity listed here:
Tuggeranong Aged Care Facility
In a building formerly occupied by the federal government Department of Social Services, Tuggeranong Aged Care facility is Cromwell Property and LDK Healthcare's answer to the new model of senior community living.
Once completed in late 2020, the Canberra-based facility will house 500 occupants across 380 apartments ranging from 50sq m studio apartments to 120sq m three-bedroom apartments – with the finished project creating a village for independent senior living.
Gray Puksand's design and central philosophy aims to provide a better quality of life for the elderly in an environment that mixes calm and activated social spaces.
Block A houses the dementia care facilities Block B is the Clubhouse which is the main social hub. This block houses the reception which is designed to feel like the entry to any beautiful home, while an existing auditorium is designed to imbue the glamour and nostalgia of a vintage cinema.
Block B also houses the John Buckley Gallery, Martha's Kitchen which doubles as a restaurant and a venue for life skills re-coaching with cooking classes, a study hall, summer and winter lounges, a barber and salon, a wellness centre, chapel, grocer, bars, dining halls and cafes. Block C is dedicated to residential suites.
"Essentially, we wanted our design to create a home for the future residents here," Gray Puksand director for design Maria Correia said.
"We didn't want to go the traditional clinical feel for this aged care living, and instead designed a place where residents can feel comfortable and able to enjoy their time at the facility."
The project is at the forefront of disruption in the aged care sector, approaching Australia's ageing population with the necessary core values of love, decency and kindness.
From a design perspective these values are displayed through purposefully selected tones that aim to minimise dementia agitation, facilitate spatial recognition and improve the overall quality of day-to-day life.
The facility's interior furnishings, lighting and décor also help the living spaces to feel different to one another. Block A, which houses the dementia care facilities, uses blue to instil a sense of calm and serenity. Block B, which is the social hub, creates a sense of life and energy through a green colour palette and block C utilises orange and rust tones to inject a sense of joy and warmth into the dedicated residential suites.
IKEA X BoKlok collaboration
Swedish furniture giant IKEA recently partnered with BoKlok, a construction company co-owned by IKEA and SKANKSA, to create "Silviabo" homes for people suffering from dementia. The innovative and affordable home designs come in the form of a flat-pack and include therapeutic gardens and mirror-less bathrooms.
The Silviabo project hopes to cater for the 25,000 Swedes who suffer from dementia each year and save the government money in the process. IKEA and SKANSKA recognised the strain that an ageing population can put on government resources and plan for Silviabo homes to work as a sustainable alternative for dementia sufferers.
Lamson trolley robots
Although not a new phenomenon, the technology of Lamson Trolley Robots is now providing an innovative way to deliver services at home and in residential aged care. The Lamson autonomous mobile robots (AMRs) have been operating in hospitals across Australia for many years, helping to transport medication and meals.
Over the past few years, AMRs have started operating in aged care homes and have been effective in minimising damage to property and improving workflow efficiencies by giving staff more time to focus on their work with residents. As technology advances in most public sectors, automated devices like AMRs will become increasingly versatile and ubiquitous.
Australia's first dementia village
At the beginning of this year, work began on what is being heralded as Australia's first dementia village. Korongee dementia village, which is located in Glenorchy in Hobart's north, is designed as an innovative suburban village that can accommodate and care for people with dementia.
Aged-care provider Glenview Community Services and health sector super fund HESTA are responsible for the $25 million care facility, which has been modelled on the De Hogeweyk village in the Netherlands. The Netherlands-based facility designed their village as a place where small groups of residents with shared interests could live in houses with carers.
Similarly, the idea for Korongee is to allow residents to wander the village freely and go to regular spots such as the supermarket, cinema, beauty salons and cafes while still being supported through dedicated care.
There is no question that as our population continues to age, there will be a large need for the property and development industry to begin listening closely to the changing needs of future residents and create projects that balance their needs for both independence and medical care.
This innovation and industry disruption has the power to change the trajectory of what is known as 'aged care living' both in Australia and internationally, and the older generations now and to come will be able to reap the rewards.
Published: The Urban Developer — Thursday 26 September, 2019
About the Author
Maria Correia
Maria has over 20 years' experience working on interior design, retail design to brand and customer experience projects. Maria has worked in leading international brand and retail agencies from luxury, fashion, leisure, workspace, beauty, financial services and technology.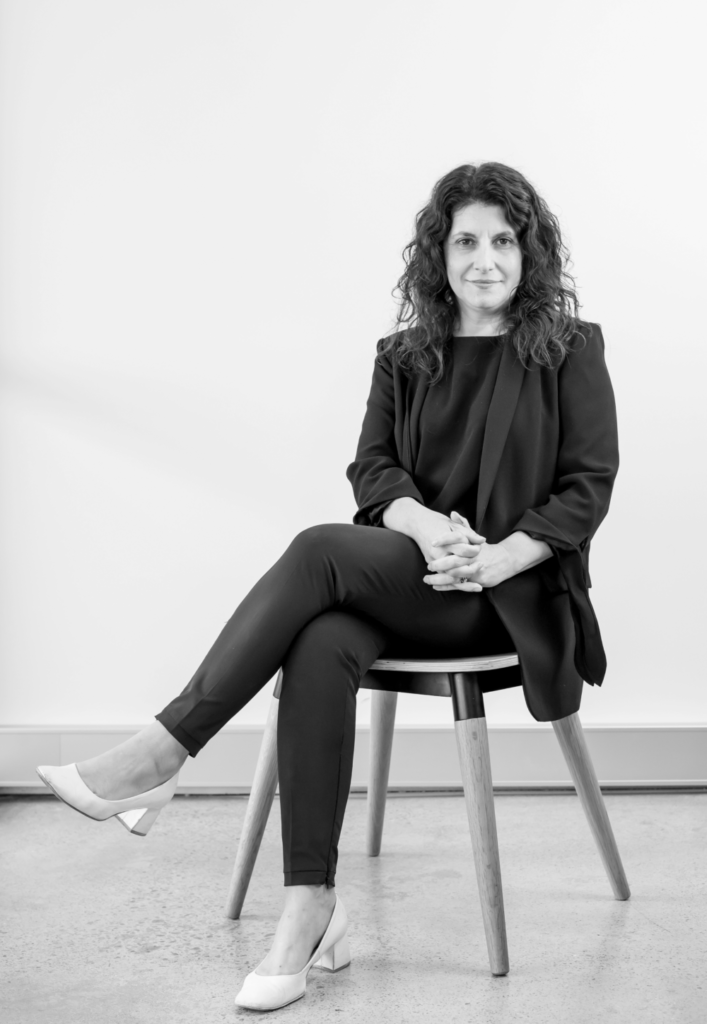 Michael McShanag
Michael is an experienced Project Architect that has extensive experience in preliminary concept design through all phases of many large and complex projects.  Michael has developed this experience through the successful management and delivery of many major government projects, education projects, health facilities, large scale commercial and residential construction.