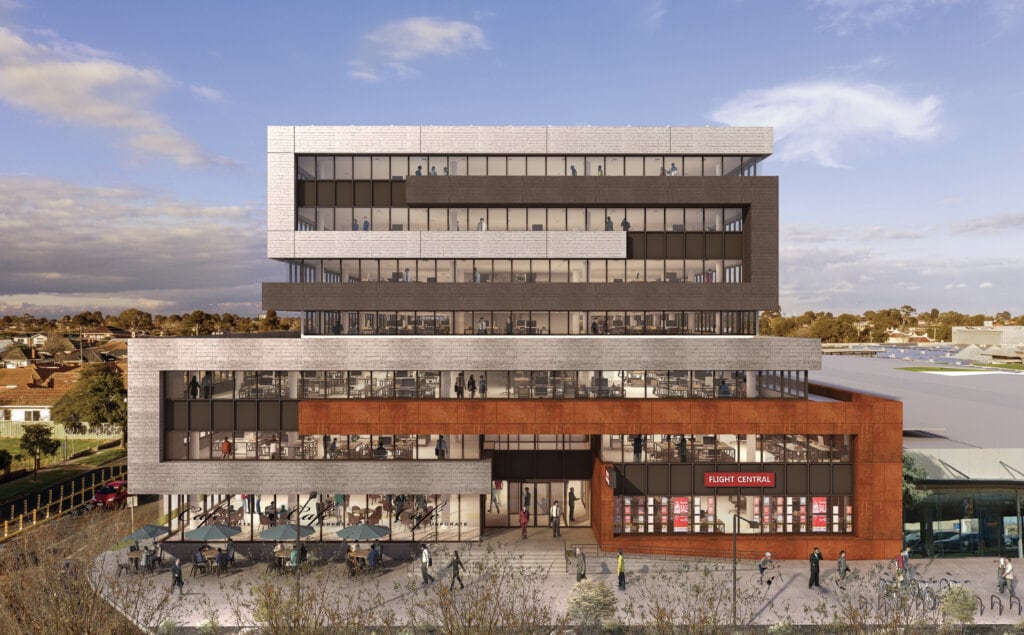 Leading Australian architecture and design practice Gray Puksand is playing a pivotal role in the future success of Melbourne's burgeoning west, a region recognised as one of the country's fastest-growing.
Gray Puksand state managing partner Nik Tabain said the region's commercial buildings and adjacent public spaces would play a vital role in the future growth of Melbourne's west.
"Offering employees an office designed for 21st century working with a fantastic end of trip facility, access to views, fresh air and engaging outdoor spaces goes a long way toward improving productivity and creativity," Tabain said.
"With many top candidates actively seeking out such perks it can even play an important role in attracting the best talent and giving your business a competitive edge."
Building approaches and surrounds dominated by cars and bitumen are a thing of the past with the modern commercial building placing an emphasis on connection with nature, and activation at street level, by providing a new urban edge.
"The activation of the space around and between the buildings is every bit as important as the architecture of the building itself," Tabain said.
"As the buildings are often the first high quality office built in the area, the prominence of the building requires an unique solution in that they must provide four "front facades". Often a dynamic form to the buildings architecture evolves that contributes to the amenity of the area.
Gray Puksand has designed a growing number of commercial buildings for Melbourne's thriving western corridor including Williams Landing, the VIC Roads headquarters at Sunshine, Weribee mixed-use precinct, and Sunshine Plaza retail precinct and commercial office.
JLL head of metro office leasing Josh Tebb said the population boom in Melbourne's west had fed growing demand for office space in the region.
"Both the private and public sectors are taking steps to establish a significant presence in growth regions like the Western corridor," Tebb said.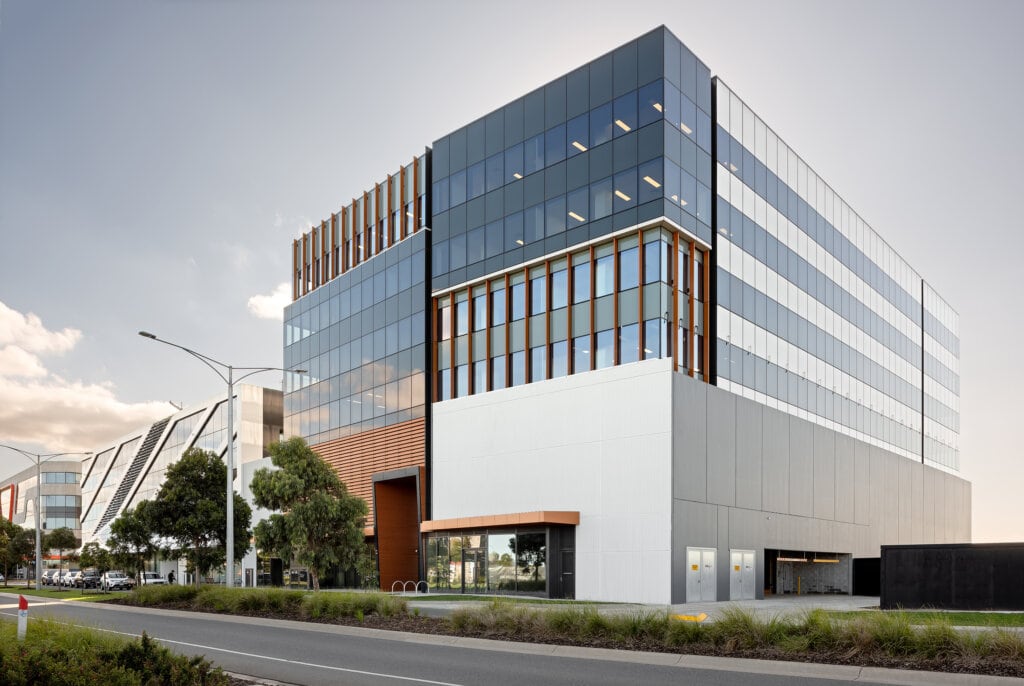 Tebb said that features such as energy-efficient buildings, abundant natural light, quality end-of-trip facilities and ample car parking are characteristics frequently sought out by commercial tenants.
"These are all qualities we see in abundance in Gray Puksand designed buildings across the Melbourne's metropolitan office market," Tebb said.
"The employee amenities are outstanding, you can really appreciate the emphasis the building design places on the user experience."
-The Urban Developer, Tues 13 Oct 2020