With the ageing of building stock across Australia and the increasing awareness of sustainability in the building industry, the need to redevelop and modernise existing assets into the 21st century is more important than ever. This can particularly be said for assets in Brisbane, with many commercial buildings in the CBD currently ripe for renovation or even repositioning.
As a repositioning project, Gray Puksand was engaged to enhance and modernise 307 Queen Street, Brisbane, involving significant improvements to the tenant experience and simultaneously creating immense value for the asset owners. Purchased by LaSalle Investment Management in 2017 for $142 million, the property was sold in mid-2021 to Fortius for around $210 million—a significant increase in value that can be attributed to far more than market conditions.
LaSalle approached Gray Puksand to provide redevelopment and repositioning options prior to the sale of the building, which is in a premium Brisbane location. Gray Puksand offered many options, including the rebranding and refurbishment of the ground floor plane, to better suit the highly desired location of Queen Street in Brisbane CBD. The firm provided complete architectural and interior design services to deliver ground floor retail extensions and refurbishment.The aesthetic delivered for the building owners and tenants transformed the building to meet and exceed tenant and visitor expectations in a premium lobby.
"Through design, we added considerable value to this existing asset," state managing partner at Gray Puksand Kevin Miles said.
"The building upgrades served a purpose far beyond aesthetics, with a notable ROI. The demand to upgrade existing commercial assets in booming cities such as Brisbane is higher than ever."
The recent sale of 307 Queen Street shows the strength of the Brisbane CBD market, coupled with the value placed on refurbished, enhanced and modern work amenities in commercial buildings. Since January, it is at least the seventh significant transaction, making Brisbane the most active of Australia's commercial office markets.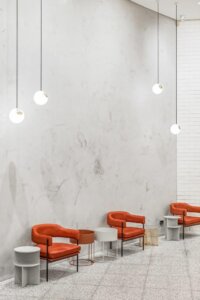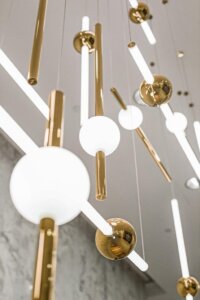 Brisbane's CBD has been impacted less than the office markets of Sydney and Melbourne in 2021.
In June 2021, office occupancy in Brisbane CBD was 71 per cent, on par with that of Canberra and above both Sydney and Melbourne, according to data from the Property Council of Australia.
A recent survey by the Property Council of Australia showed Australian office owners and occupiers see office space as more relevant than ever. The survey highlights Brisbane's CBD office market, Queensland's commercial hub, is undergoing an exceptional rebound, leading the charge for Australia's office property market.
Investing in existing buildings is known as a much more suitable move and will add value long term. Improving office spaces in prime locations across major Australian cities, including Brisbane, is far more sustainable and ensures that buildings are being realized to their full potential. We see here in Australia that whilst office workers continue to value flexible working arrangements, the office still has a major role to play, while providing and enhancing the physical appearance of office spaces adds value to its reputation and name. The office is an expression of everything from work culture to values to financial health. As tenants have significantly more choice for CBD office space than seen in previous years where vacancy rates were at their lowest, landlords too must be willing to add value and invest in upgrades. In turn, the benefits of this investment are threefold; value is added to the building itself should it be sold, current tenants are feeling confident in the landlord and are more likely to stay, and prospective tenants could see the building as more desirable compared to the competition.
The pandemic has highlighted the importance of the office and accelerated the move to implementing and modernising offices across Australia. Gray Puksand sees this as an opportunity to enforce innovative office design upgrades considering the key attributes now required in offices.
Published: theurbandeveloper.com, 7 Oct 2021