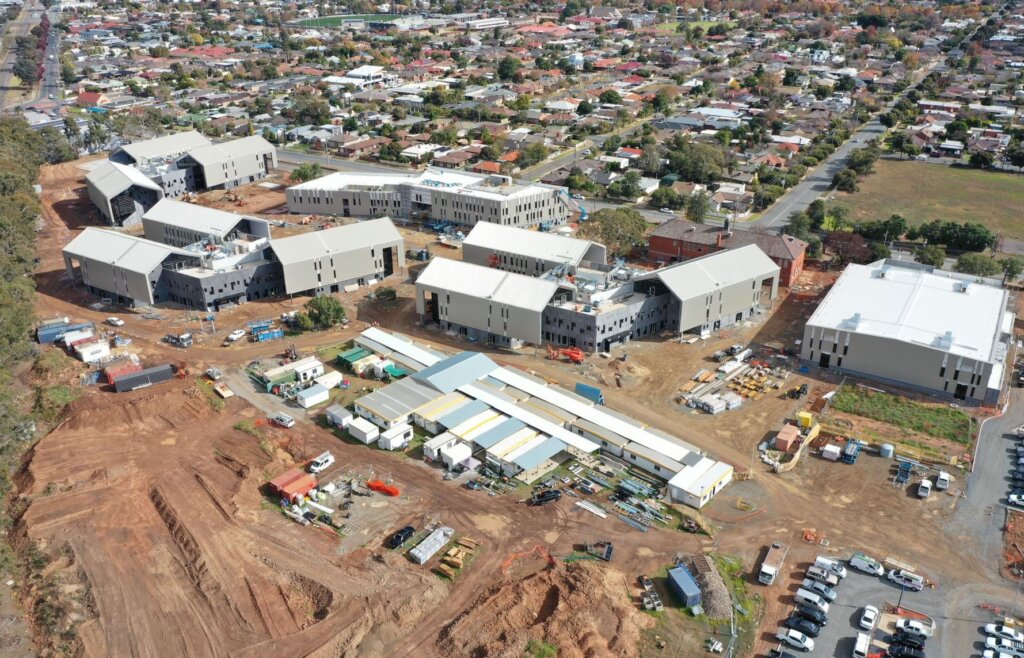 New drone footage captured by Hansen Yunken shows the progress (and scale) of the Greater Shepparton Secondary School. This site is home to one of the earliest high schools in northern Victoria with the original schoolhouse opening in 1909 to just 31 students. More than a century later, this historic schoolhouse will be complemented by five world-class buildings delivering contemporary and innovative learning spaces for up to 2,700 students.
"The merger of secondary schools allows for more facilities, education pathways, and opportunities for all students rather than replicating or sharing amenities among multiple sites," says Gray Puksand Partner, Stephen Turner. It also allows students to be closer and better able to engage with Greater Shepparton's industry, central business district, and growing tertiary facilities.
Construction is on track for the new school to open day 1, term 1 2022.